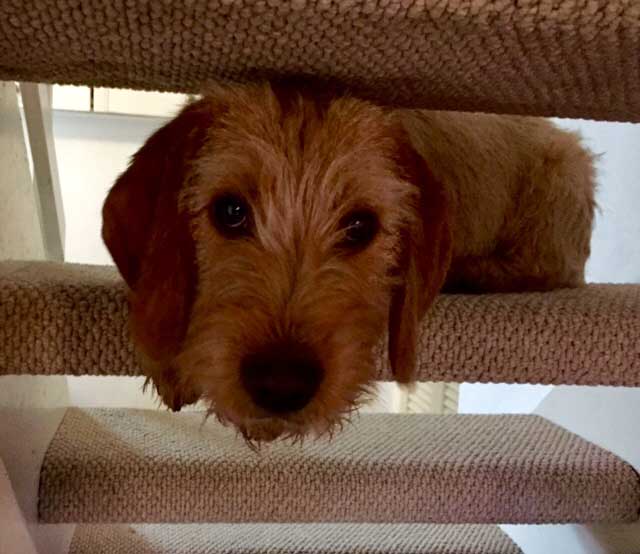 Health Matters
We, as a club, are looking into the various health issues that have occurred over the years. As things stand at the moment the breed, here in the UK, is officially free of any known hereditary problems. However to keep our breed healthy we need to monitor it. Some of the reported conditions are generally described as hereditary, but even an hereditary disease can spontaneously occur. By collecting as much information as we can, we may find out if a disease is hereditary or spontaneous.
Could you please contact Melanie Dunn (contact details on committee page) with the breeding and condition of your dog if you have a problem. Everything will be treated in the strictest confidence.
Thank you.
Please note we do not give veterinary advice as that is up to your vet but we will give you support and help where we can.
Kennel Club Breed Health Analysis
ALABAMA ROT ALERT – Please be advised more and more reports are being received about dogs becoming desperately ill/losing their lives to this horrid disease and in more areas previously known. Vets4Pets have provided a map of the areas where dogs have become infected with the disease. HERE . Suspected to be due to walking dogs in muddy, wooded areas with most cases over the last three years being reported between November to May suggesting a winter-spring seasonality.
Canine Genetics
The Kennel Club Academy (Here) is offering a free resource to breeders encompassing the following areas.
What DNA is and its importance in the body
What a gene is and what they code for
How mutations arise and how this could result in change or disease
How genetic mutations contribute towards coat colours and how this can lead to a combination of varieties when two dogs with different genes are bred together
Know the difference between a single simple mutation test, linkage test, panel test and DNA profile
Know the importance of DNA testing and why a good breeder will health test their dogs prior to mating
General Health Reporting Form
The club encourages & welcomes your assistance in gathering information regarding the general health & well-being of Fauves in the UK. The information provided will be held in accordance with the club's Privacy Policy. Thank you for your help. 
Please return your report to the club's Health Coordinator via email at fauvehealth@gmail.com
or via post to Fauve Health, 76 Main Road, Drax, Selby, Yorkshire, Y08 8NT
Health Related Reading Materials